Copper Round, Copper Flat, Copper Block Manufacturers, Suppliers, Dealers, Stockist in Pune, Chakan, Ranjangaon, India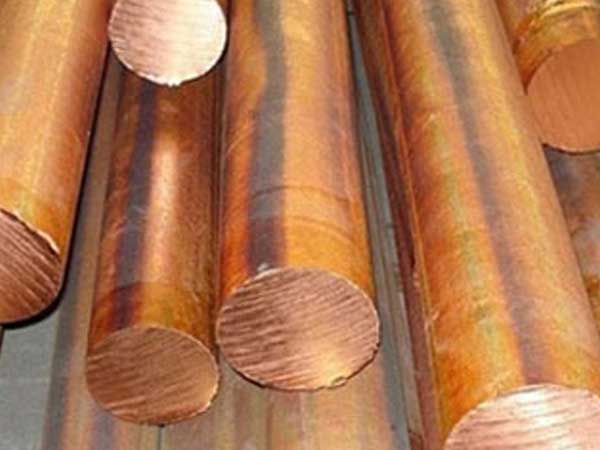 SPECIAL STEEL STORE is a one-stop-shop for all your steel needs in Ranjangaon, Pune in MAHARASHTRA. We have been manufacturing and supplying quality products to the industry since our establishment in 1991. The copper rounds manufacturers in Pune are a company that creates high quality products and offers them at competitive prices, with an emphasis on customer service. Our copper flats suppliers in Ranjangaon company have team of experts can help you find the right product for your application, whether it be copper rounds, flats or blocks.
The copper blocks dealers in Ranjangaon is a wholesale supplier of copper rounds, flats and blocks. We offer a wide range of products for any type of industry. Our Copper rounds stockist in Pune company products are produced using the best quality materials and manufacturing techniques.
Features Of Copper Rounds, Flats And Blocks Provided By Our Company
Copper is a versatile metal that can be found in many industries. It is a key component of the construction and manufacturing industries and plays an important role in the electrical, plumbing, and automotive industries.
Copper Rounds: copper rounds are produced by rolling copper wire into sheets of metal. While these round shapes are used for electrical wiring and plumbing, they can also be used as decorative ornaments.
Copper Flats: Copper flats are rolled out to create sheets of copper wire that are used in the manufacturing industry. These flat shapes can also be used as ornamental ornaments or as a protective layer on other metals such as aluminium or steel.
Copper Blocks: Copper blocks can be made by cutting sheets of copper into rectangular pieces with square edges. These blocks come in different sizes depending on the desired application.
Benefits Of Copper Raw Material Used By Our Company
copper rounds are used in the construction industry for plumbing, wiring, and other related purposes. Copper flats are commonly used in manufacturing industries to make copper sheets or plates. Copper blocks are often used as anode material in electrochemical cells or batteries.
Copper has many benefits over other metals because of its malleability and ductility properties. These properties allow copper to be easily formed into various shapes while maintaining its strength and durability over time.
Copper Rounds: Copper rounds are round-shaped pieces of copper that are usually less than 1 inch in diameter. They are mainly used for electrical wire and cable manufacture.
Copper Flats: copper flats are sheets of copper that are usually less than 1 inch thick and up to 16 inches wide or more. They are mainly used for the fabrication of copper pipes and tubes in the construction industry.
Copper Bloccopperks: copper blocks are rectangular-shaped pieces of copper with a thickness ranging from 2 mm to 10 mm. They are mainly used for the fabrication of electrical wire and cable